The Amazon #1 Best-Seller from Becky Mackintosh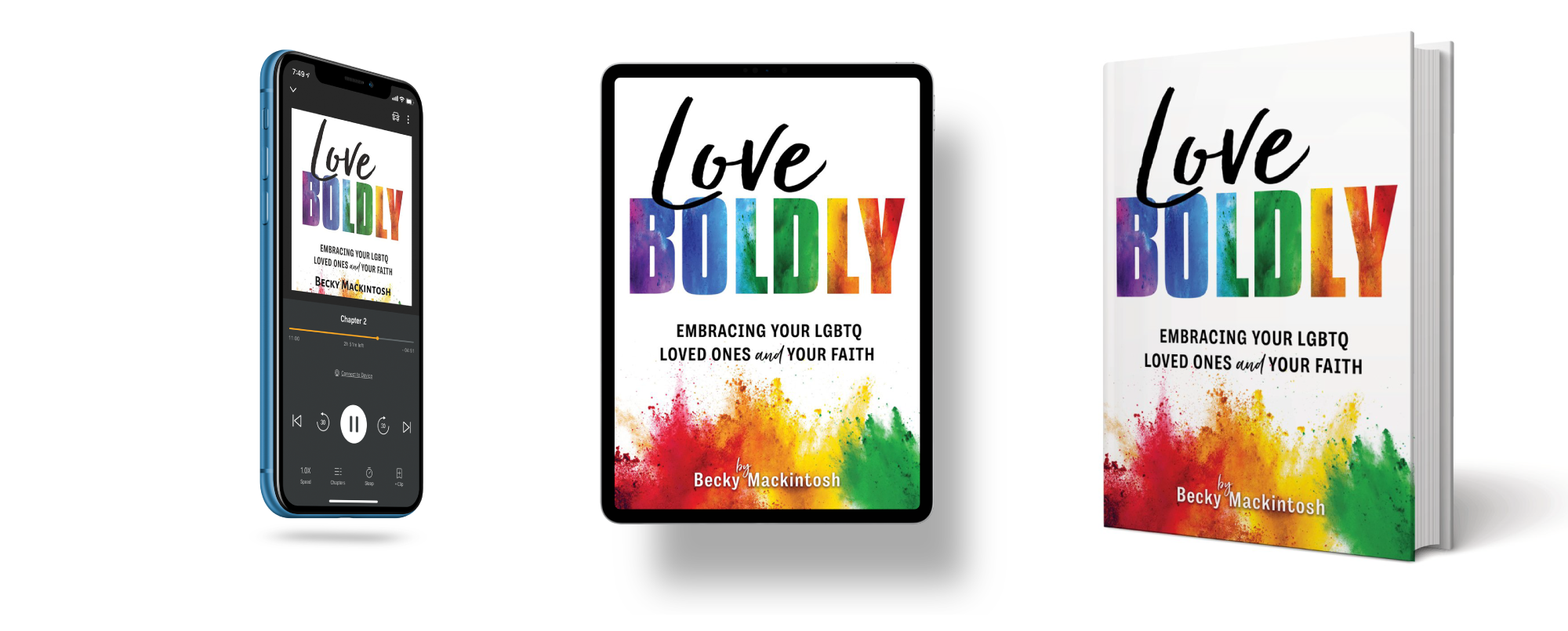 Available in audiobook, kindle, and paperback formats.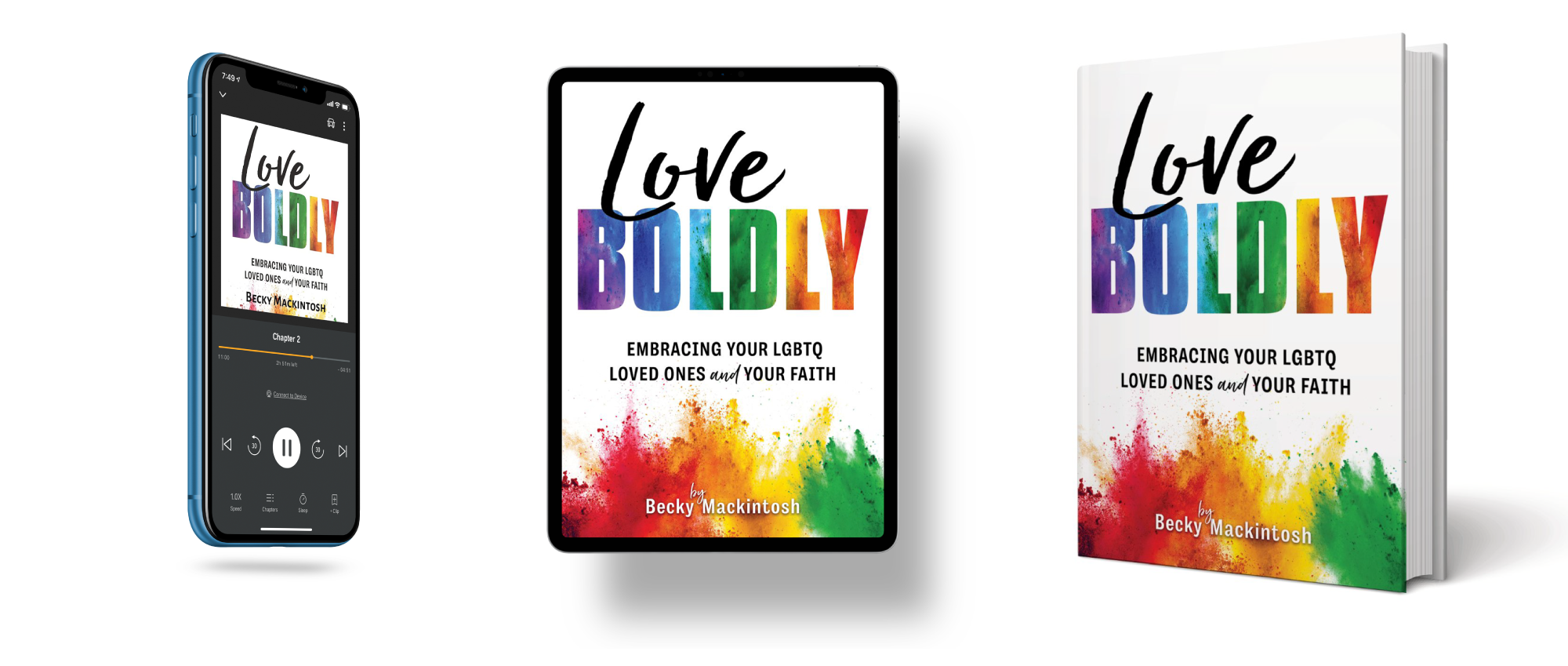 Available in audiobook, kindle, and paperback formats.
More than a Hundred 5-Star Reviews on Amazon
Sarah G.

"Thank you for taking the time to write down what you live. You are an amazing family learning to love as Christ loves. I'm forever impressed by your children and family. You have worked thru this "out loud" and came to the sweetest conclusion which is leaning upon Christ's understanding and love. What a sweet loving transparent and authentic way in which to help others learn from your experience."
Eric M

"A must-read for LDS parents of rainbow kids. This book was such a great comfort to me when my twin sons came out. It helped me reconcile my love for my children with my faith. A beautiful reminder that God loves all his children, and so should we. A loving Father in Heaven would never expect us to turn our backs on our children, or any of our brothers and sisters in our human family. Thank you, Becky for sharing your story to help the rest of us."
Jennifer A.

"A must read for any Christian with LGBTQ+ family members! Reconciling Christian beliefs with LGBTQ+ lifestyles at first glance can be confusing and counterintuitive. In this book, Becky shares so honestly and openly her family's path of learning to respond as the Savior would, with unconditional love. She openly shares mistakes that were made, while offering better ways to love our LGBTQ+ family members. This book will be enormously helpful to anyone starting a journey with an LGBTQ+ loved one!"
EHacking

"I couldn't wait to read Becky's account of her love for her family and her love for the Lord. Her example has been inspirational to me, and many others. Her ability to draw the reader into her world, and allow us to experience her most intimate thoughts and feelings is truly a gift. This raw, beautiful account of learning to love as Christ loves is heartfelt and vulnerable. I have grown to love not only Becky, Scott and Sean even more, but also my Savior, and those who are suffering and may feel marginalized."
Kendy F.

"Loved this book! I would absolutely recommend it to anyone seeking more understanding on how to love more while strengthening their faith and understanding of our Savior's unconditional love for each of us. We truly can and are encouraged to support our LGBTQ brothers and sisters as well as our LDS faith and our amazing leaders. So grateful for Becky Mackintosh's willingness to share how she and her family navigated this experience and for her positive, faithful perspective."
Mark B.

"Choosing to Love Both Your Son and Your Faith--Yes! What an engaging story of the journey of this amazing family! I resonated so much with the honest and raw emotions of parents facing the dilemma of having a gay son. It was wonderful to see how hearts were changed as they navigated the contradictions faced by their family and faith. I am a better person after reading this book. It is a must read for anyone wanting to learn how to love God and love their neighbor as well as themselves."
Diane C.

"An amazing thought provoking book! This book is so vulnerable and it helped me be ok with all of my different feelings about raising my LGBTQ kids! Becky's honesty and grace reaffirmed for me that I can embrace my LGBTQ kids and my faith because they actually go hand in hand. Thank you Becky!!!"
Heather B.

"I thought it was an informative, vulnerable, honest story of a family who learns to love in spite of differences. I like that not only were the parents voices heard, but the guy son's voice as well. It makes you stop and think about the damage a well meaning person can unintentionally cause when we don't realize or recognize the pain someone is in. I think k if you find yourself in a similar situation and don't know how to react to your child's declaration of same sex/gay attraction....this is the book for you"
Lpants

"This book is life changing. I have a bisexual son, and struggled to know how to respond to his choices because of my faith. Can you fully support your LGBTQ kid and still live your religion? The answer is a resounding YES!!! I don't actually have the book anymore because I passed it on to a friend who was going through the same struggles I was at the beginning of my journey, but everyone who comes from a rigid faith background with an LGBT family member should read this book."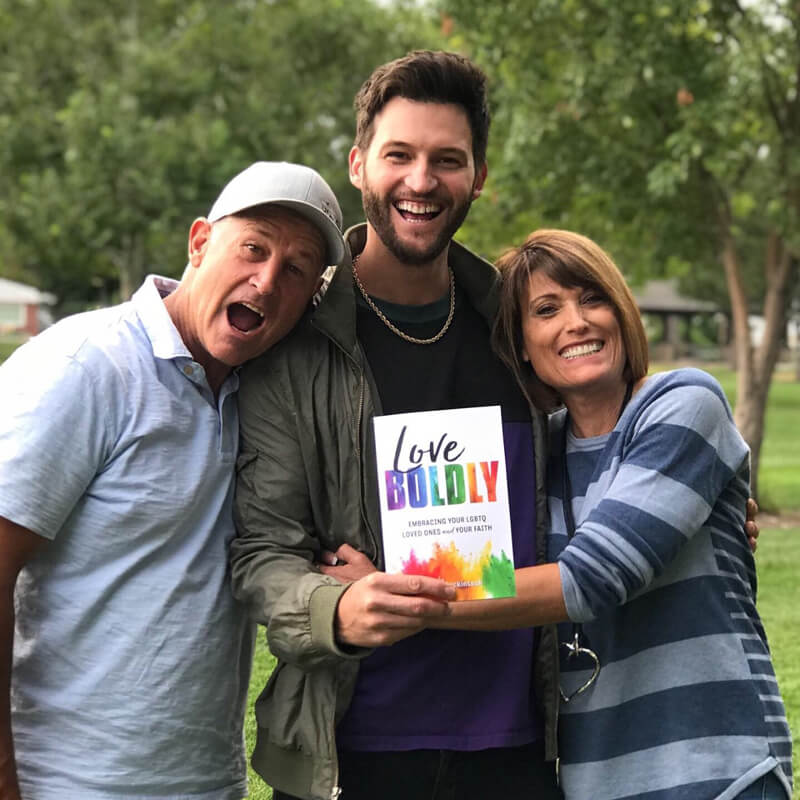 One text message completely changed Becky Mackintosh's life in the blink of an eye.
Though she had often wondered about her son Sean when he was young, she had never entertained the possibility that her suspicions could be true. And just like that, battle lines were drawn between siblings, parents, friends, and the Church itself somewhere in the middle.
A choice was before the Mackintosh family. Just not the one they were expecting. Experience Becky's journey and witness how her faith allowed her to embrace her religion and her gay son. She'll tell you that the answer to every question and conflict is love.
Other books by Becky Mackintosh