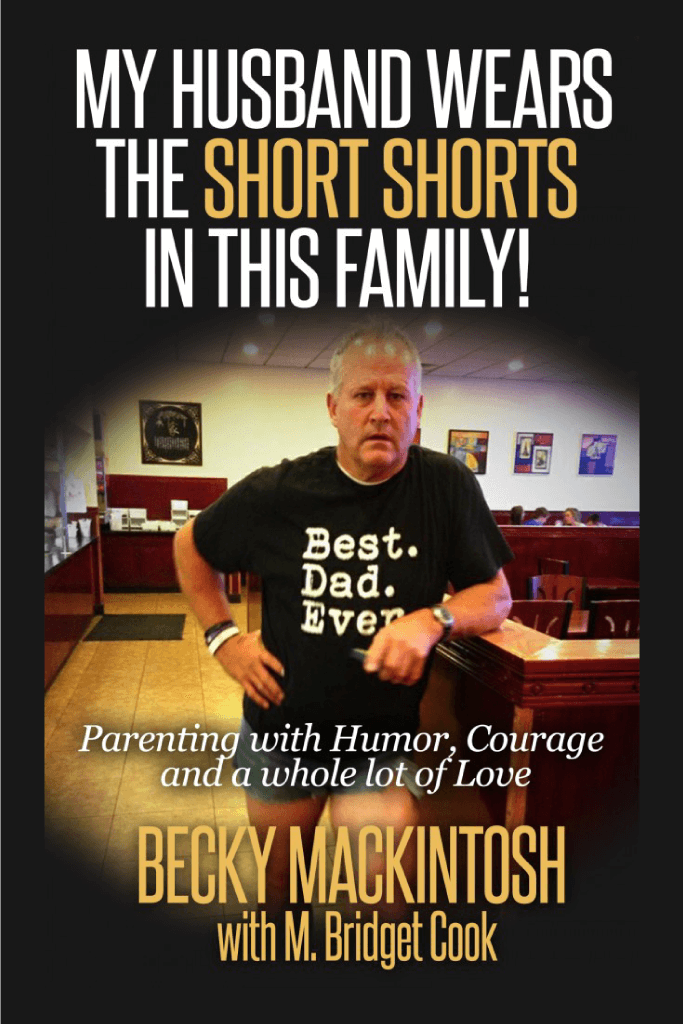 My Husband Wears the Short Shorts in This Family
By Becky Mackintosh, with Bridget M. Cook
You may have seen the picture of the dad sporting the short-shorts while wearing the "Best.Dad.Ever" tee-shirt as it went viral. You may have heard bits of the story on The TODAY Show, Good Morning America or Rachael Ray, or perhaps you saw the picture on Jay Leno or Jimmy Fallon or heard your favorite DJ's interviewing the dad. Due to popular demand, "My Husband Wears The Short Shorts In THIS Family" tells the REAL story behind the short shorts followed by TEN life lessons Scott and Becky Mackintosh learned in raising their seven children ….and more!
You know, as a conscious and loving parent, you are always looking for teaching opportunities. Those opportunities often arise just in everyday life. Sometimes they come at times and in places where you least expect them… And sometimes they require more than a hefty dose of courage. But when you love your kids, you'll do just about anything for them, right?
Whether you are a parent, a teacher or mentor of children and teens, this is a must read. It will give you the courage and wisdom to influence positive character and develop meaningful and fun relationships.
Purchase Now on Amazon
Other books by Becky Mackintosh
Click on a title to learn more