"It's my birthday and I'll cry if I want to – cry if I want to – cry if I want to".  Yes, I know the real lyrics are "It's my PARTY and I'll cry if I want to …"  If you have no idea what I am talking about – that's proof I AM old!
Truthfully, if I cry today for turning another year older,  it's tears of JOY, GRATITUDE and APPRECIATION for life's experiences.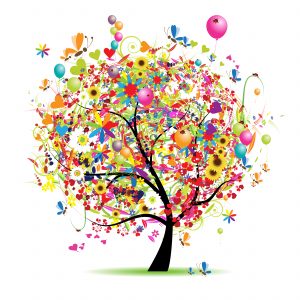 At 51 years "young" I don't feel much older than I did in high school, it's only when I pass a mirror that I am reminded of my age. I decided to make a list of all the things I have been fortunate to experience throughout the past half-a-century as a reminder how precious life truly is ….
Born on ranch in Montana to the best family ever!
Rode horses everyday…. okay not everyday, but a lot
Met my future husband at age 8
My mother saw that I was kept busy so I didn't have time to get into trouble; Dance, Piano, Guitar, Voice Lessons, Gymnastics and played in the Band – alto saxophone
Grew up with 6 living grandparents
Kept busy in High School: Senior Class President, Vice-President of Ski Club, Gymnastics team-Captain, Seminary Council, Choir Secretary – these roles landed me a Leadership Scholarship to BYU!
Skier – favorite resort: Alta
Loved the College life – BYU and BYU-Hawaii
Learned to Surf and Snorkel. (hate snorkeling – claustrophobic)
Married my secret High School crush – Scott Mackintosh
Mother of 7 AMAZING kids
Natural childbirth
One C-Section
Milked goats for 12 years
Community Service "Door Knocker" Award
4H Horsemanship Leader – 17 years
England and Scotland – Twice
I'm a Cruise-a-holic – 8 Cruises
Para-Sailing- Twice (hated it – scared to death of heights)
India – Twice (loved, loved, loved my experience in India and the priceless friendships made)
Dubai
Rode a Camel and an Elephant
Camping with my family – love roasting marshmellows around a camp fire
Worked for two AMAZING Speaker/Authors: Kevin Hall and Chad Hymas which led to meeting….
Inspiring people: Immaculée Ilibagiza, Emmanuel Kelly, Rolanda Watts, Sean Stevenson, Dave Winfield, Mark Sandborn, Bridget Cook, Rebecca Musser, Lisa Nichols, Allison Byrd, Thurl Bailey, Mark Eaton, Jason Hewlett and the master of words Arthur Watkins.  ….and so many others through the National Speakers Association.
Gone Viral – Met Rachael Ray and Regis Philbin
Wrote a book "My Husband Wears The Short Shorts In THIS Family!"
Met and conversed with the LDS Prophet Thomas S. Monson for 20 minutes – a highlight of my life!
and the BESTEST of all  ….I am a GRANDMA!
I am truly indebted to God, my Heavenly Father, who has deeply blessed me, carried me through dark times when I wanted to give up, wiped away my tears when my heart was breaking, allowed me to experience and grow through trials and challenges and has not let a day go by that God didn't tell me or show me how much He loves me.  I see it in my children's faces, in my husband's hug, in the flowers, the birds and the many wonderful friends that contribute to who I am. I am a child of God, a wife, mother and friend, what more could a person ask for?  I can't think of a dang thing, except for perhaps a big piece of  strawberry short cake.  Happy Birthday to me!