In the midst of my husband Scott Mackintosh's  funny picture of him sporting those Daisy Duke style short shorts gone VIRAL, my good friend and New York Times, best selling author Bridget Cook, called to say she had been watching this funny little story take on a life of it's own as it traveled around the world.  Bridget and I collaborated on writing a short little book featuring "the story",  followed by ten life's lessons in raising our seven children.  Another friend came up with the name; "My Husband Wears The Short Shorts In THIS Family!"
And so it began …
Bridget interviewed Scott, our daughter Myley and me, probing for details to the story that the media had not yet shared.  As she was busy creating the reenactment of  the story of Scott cutting his jeans to make a point to our daughter, I dove into writing ten life lessons that I learned in raising our large family in this faced paced and somewhat chaotic world.  I didn't set out to write a specific number of lessons it just naturally happened,  the lessons could go one into the hundreds.  But wanting to keep the book short, I stopped at ten, with a bonus chapter written by our oldest son Tosh, sharing lessons he learned from his dad, who wears the short short in THIS family.
After weeks of constant writing, the book felt complete – for now!  Scott and I have a joint book we are working on focusing on specific life lessons that WE learned from each of our seven children – in THAT book there will be SEVEN pretty awesome life lessons shared.
Every family is unique, but we all have a truck load of commonalities within our experiences as parents, families and people.
There is so much we can learn from each other and share with each other to help make this journey called life, more enjoyable and love-filled.
After several edits, tweaks and re-tweaking the book is finally FINISHED and on December 10th I uploaded the Ebook to Amazon! Yep! You can order it  and read it right now!  AND as we speak the book is being printed …available in paperback.  This short-easy-to-read-and-promise-to-make-you-laugh-book is the perfect Christmas gift for your boss, a parent,  spouse or of course the perfect gift to give yourself!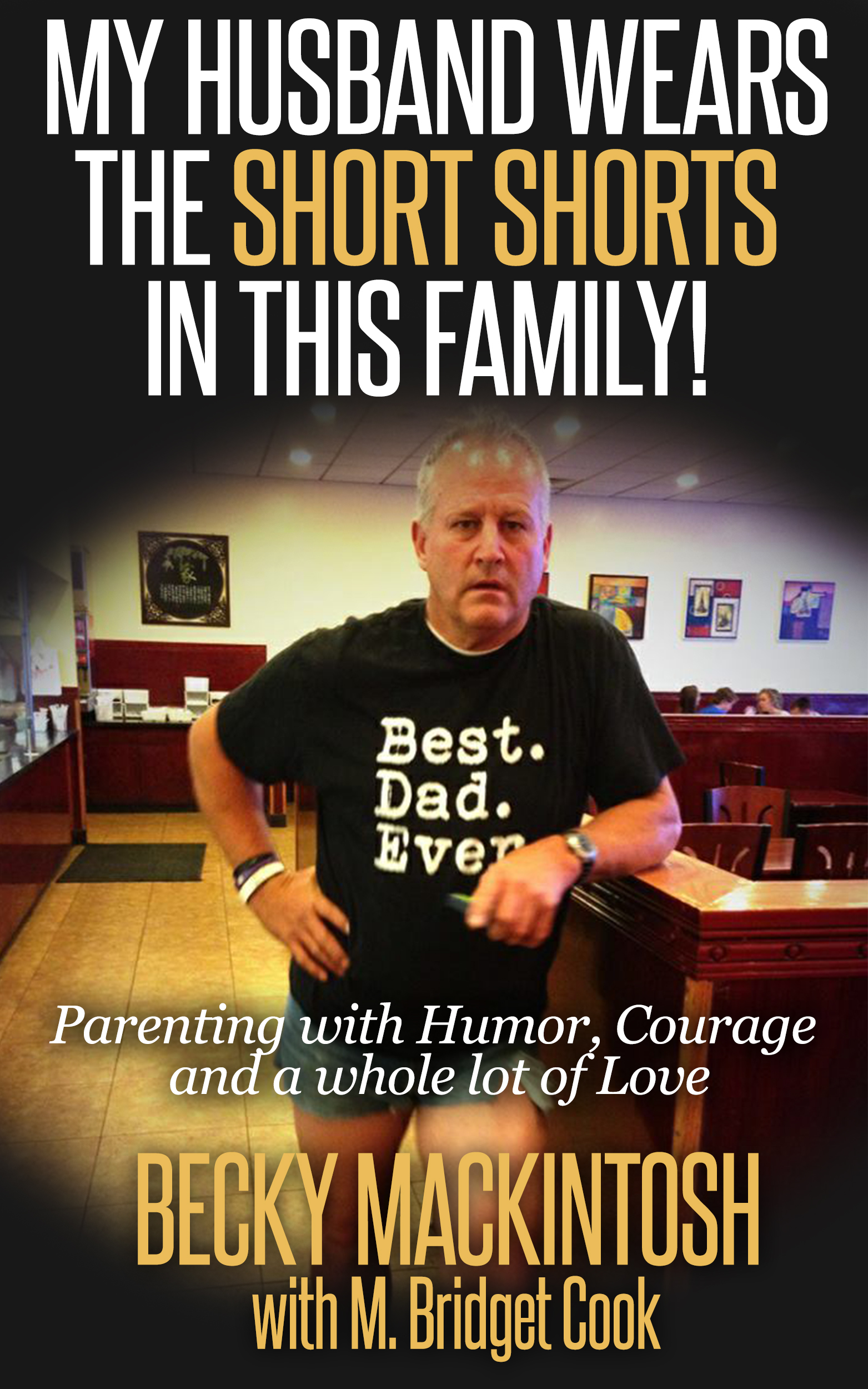 TODAY, December 11, 2013  KSL The Browser 5.0 invited Scott and I back onto the set of Scott's very first interview about life after going viral – the book and all the crazy happenings since that dang unflattering picture went viral.
An unexpected surprise has been all the requests
for Scott to speak at everything from corporate to youth groups.
 We have done a lot of speaking together which has been really fun because we both LOVE to tell stories – life's lessons that have been pivotal in shaping who we are today.
We aren't quite sure where all this is leading, it seems to have taken on a life of it's own.  We've decided to take it one day at a time and enjoy the journey.
"One day at a time" consists of; writing, speaking, blogging, answering email requests and enjoying my little grand babies.
On a side-note; today was the birth of our first grand-daughter – the priceless miracle of life.  I love being a grandmother now to three adorable little ones.  Many life lessons still to learn.